CIRMMT - Centre for Interdisciplinary Research in Music Media and Technology
May 5th 2015
527 Sherbrooke St. West
Montreal, Quebec
This meeting stands at the mid-term of the EFFICACe research project. It aims at making-up for past achievements and drawing perspectives and collaborations around a common problematics related to musical interactions in compositional systems. It is jointly organized by the project team and the Centre for Interdisciplinary Research in Music Media and Technology (CIRMMT) in Montréal.
The workshop will gather members of IRCAM (France), McGill University (Canada), Concordia University (Canada), CNMAT/UC Berkeley (USA), UC Irvine (USA) around talks and discussions related to the current research directions in computer systems for music composition.
It is supported by the International research seminar programme of Sorbonne Universités and the French National Research Agency (ANR).
The access to the workshop is free but registration is mandatory as seating is limited:
⇒ http://www.cirmmt.org/activities/workshops/research/efficace_workshop_2015/



Special Issue of the Journal of New Music Research
Interactive Processes in Music Composition and Performance
⇒ call for paper
Ce séminaire a bénéficié d'une aide de l'Etat gérée par l'Agence Nationale de la Recherche au titre de l'Idex Sorbonne Universités dans le cadre du programme "Investissements d'avenir" portant la référence ANR-11-IDEX-0004-02. Convention attributive SU-15-I-PSRI-03.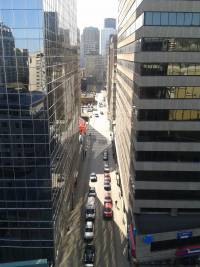 Organisation:

IRCAM – STMS:
Jean Bresson
Jérémie Garcia

CIRMMT/McGill University:
Marlon Schumacher
Robert Hasegawa
Location:
527 Sherbrooke St. West
Montreal, Quebec, Canada
⇒ more info
Registration:
The access to the workshop is free but registration is mandatory as seating is limited:
⇒ http://www.cirmmt.org/activities/workshops/research/efficace_workshop_2015/