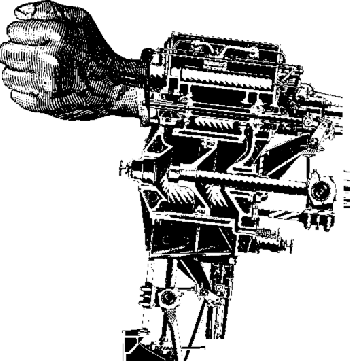 Past editor-in-chief (2002-2015) of TSI (Technique et Science Informatique), french scientific journal published by

Lavoisier

and

Hermes Science

.
Scientific committee of the

GDR GPL
Expert for the EC (FET program)
Board of Ecole Doctorale STIC (Saclay)

ED STIC
European Association for Programming Languages and Systems:

EAPLS
European Association for Theoretical Computer Science

EATCS
In the past
Scientific Board of the

LIFO
Member of the scientific board of the

ENSIIE

(2007-2010)
Member of the evaluation committee for the ANR programme blanc SIMI3 (2010).
Member of the evaluation committee for the Program DEFI (ANR 2008, 2009).
former member of the executive board of

ASTI

Société savante et professionnelle des Sciences et Technologies de l'Information et de la Communication (2004-2009)
Gérard Berry & Jean-Louis Giavitto, Informatique et Musique, Réunion de l'inter-section des applications des sciences, 31 mars 2015, Académie des Sciences.
Séminaire de la réunion annuelle du Decanat des Science, Université de Namur. Une représentation spatiale de notions musicales. Séminaire invité, 8 mai 2015, Namur.
GDR GPL 2015

Journées nationales du Génie de la Programmation et du Logiciel, Bordeaux 9-12 juin 2015.
ICMC'2015

41st International Computer Music Conference, September 25th to October 1st, 2015, University of North Texas, Denton, TX, USA (PC).
IPCAT 2015

10th International Conference on Information Processing in Cells and Tissues IPCAT 2015, San Diego, USA, 14th-16th September 2015 (PC).
SASO 2015

Ninth IEEE International Conference on Self-Adaptive and Self-Organizing Systems - Cambridge, MA 21 - 25 September 2015. (PC)
TENOR 2015

First International Conference on Technologies for Music Notation and Representation 29-30 May 2015 - PARIS. (PC)
NICSO

VII International Workshop on Nature Inspired Cooperative Strategies for Optimization (NICSO 2015), February 25-27, 2015 Chamonix, France. (PC)
MeCBIC

2014, 7th Workshop on Membrane Computing and Biologically Inspired Process Calculi, 16th September 2014, Bucharest, Romania (PC)
SASO

Eighth IEEE International Conference on Self-Adaptive and Self-Organizing Systems - London, UK - 8-12 September 2014 (PC)
JIM 2014

Journée d'informatique Musicale - Bourges - 21 au 23 mai 2014 (PC)
GDR GPL

journées nationales du GDR GPL 2014, 10 au 13 juin 2014, CNAM Paris
FOODSIM'2008

The Food and Nutrition Simulation Conference June 2008, University College Dublin, Dublin, Ireland. The bi-annual Foodsim conference brings together model developers, food experts and industrial users of model simulation tools. The conference presents the state-of-the-art in using computer models in development and operation of food products. Inbvited Speaker.
DCM'07

3rd International Workshop on Development of Computational Models. PC.
EA'07

8th International Conference on Artificial Evolution. PC.
JFLA 2007

Journées francophones des Langages Applicatifs. PC.
TAPS'06

Workshop on Theory and Applications of P Systems. PC.
IPCAT'05

Information Processing in Cells and Tissue. PC.